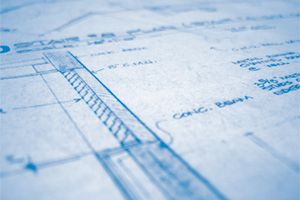 J. Ronald Landreneau & Associates (JRL) is a licensed Civil and Environmental Engineering firm, registered and licensed by the state of Louisiana. JRL specializes in project design,project management and administration of various engineering projects for various forms of local government in and around Evangeline Parish. JRL also provides various Land Surveying services to many clients in the South/Central Louisiana area.
Engineering
J. Ronald Landreneau & Associates specializes in Civil Design of municipal, industrial, private, and other local government jobs. We manage all stages of each project from the pre-design phase of a project through construction and delivery. We coordinate with clients, funding agencies, contractors, architects, other engineers, and specialized trades people.
Land Surveying
We provide various land surveying services to local governments, private industry, and individuals. Some of the surveying services we provide include:

Boundary Survey
ALTA Surveys
As-Built Surveys
Topographic Survey
Elevation Certificates
Construction Stakeout
Slab/Form Surveys
No Work Affidavits.
FEMA LOMA Certificates

Notary Services
J. Ronald Landreneau and Associates also has a full time notary on staff.
J. Ronald Landreneau & Associates is known for:
Commitment to client satisfaction.
Final product exceeding expectations.
Honesty, integrity, and value.